Sengital DigiTouch product series has many different products:

1) DigiTouch Presenter
2) DigiTouch Computer
3) DigiTouch Stick
4) DigiTouch Panel
DigiTouch products enable the existing TV to have a feature of an Android Tablet but bigger screen.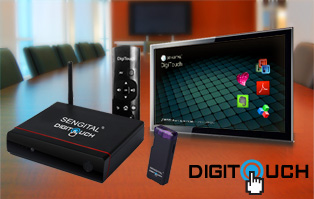 By using our IR touch sensor panel, the touch location and movement can be detected so that DigiTouch can support Multi-touch function.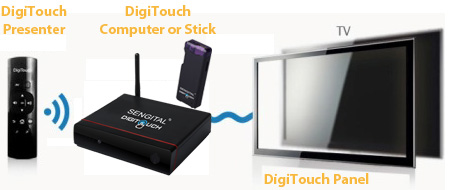 Our DigiTouch Android based computer connects the TV through HDMI and it provides internet connection through Ethernet or WiFi. It works with normal projector, TV, and PC monitor to provide Cloud base documentation and stable good presentation equipment in your conference room.
User friendly air mouse provides easy-to-use mouse control for Android computer operation. It also works with normal PC or notebook computer or many android tablet and smart TV box.